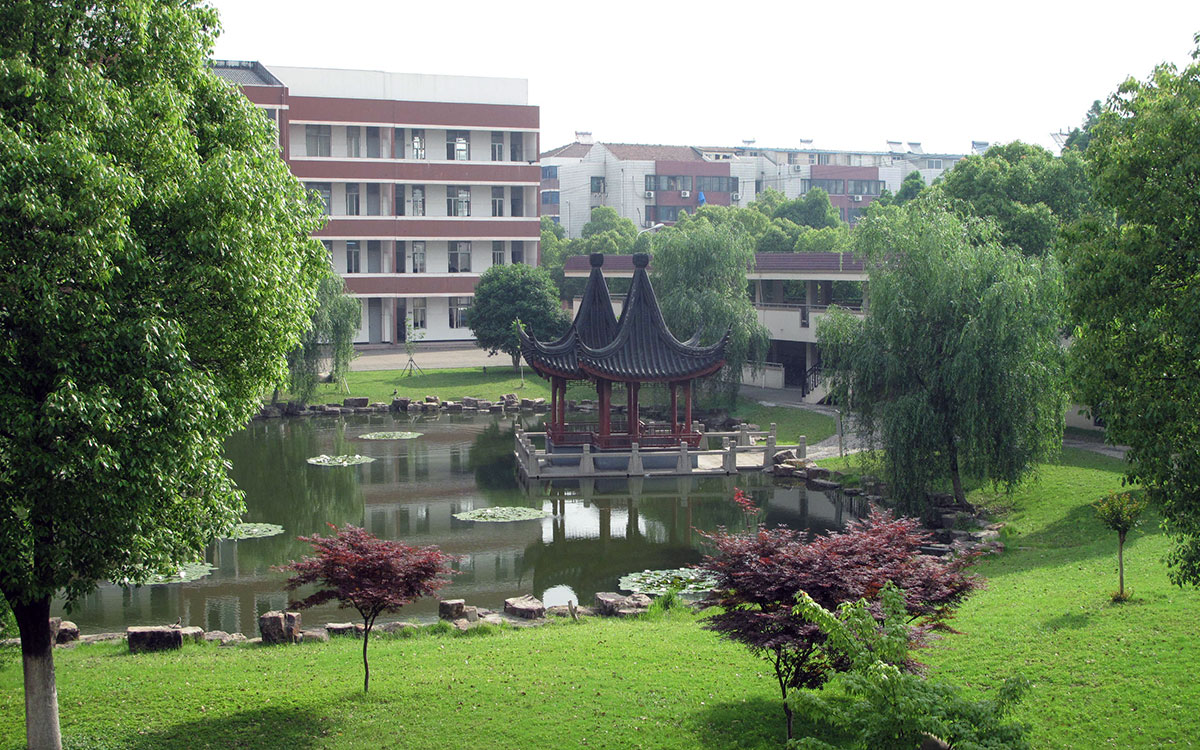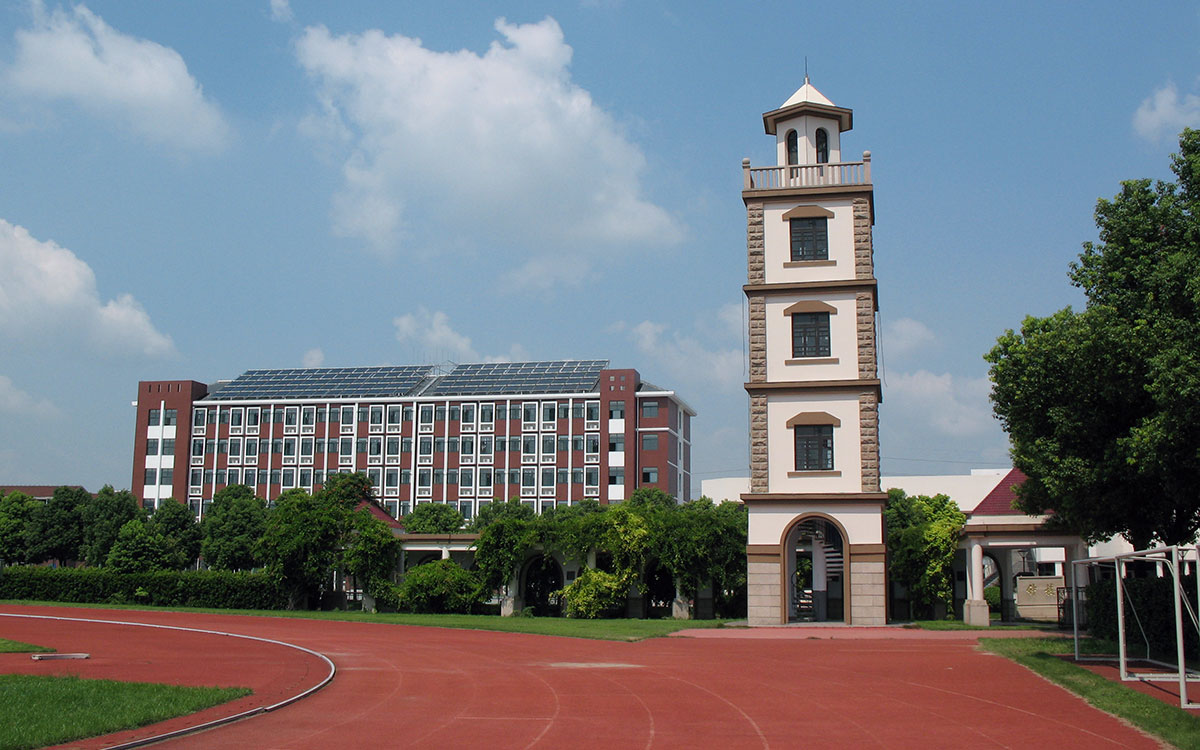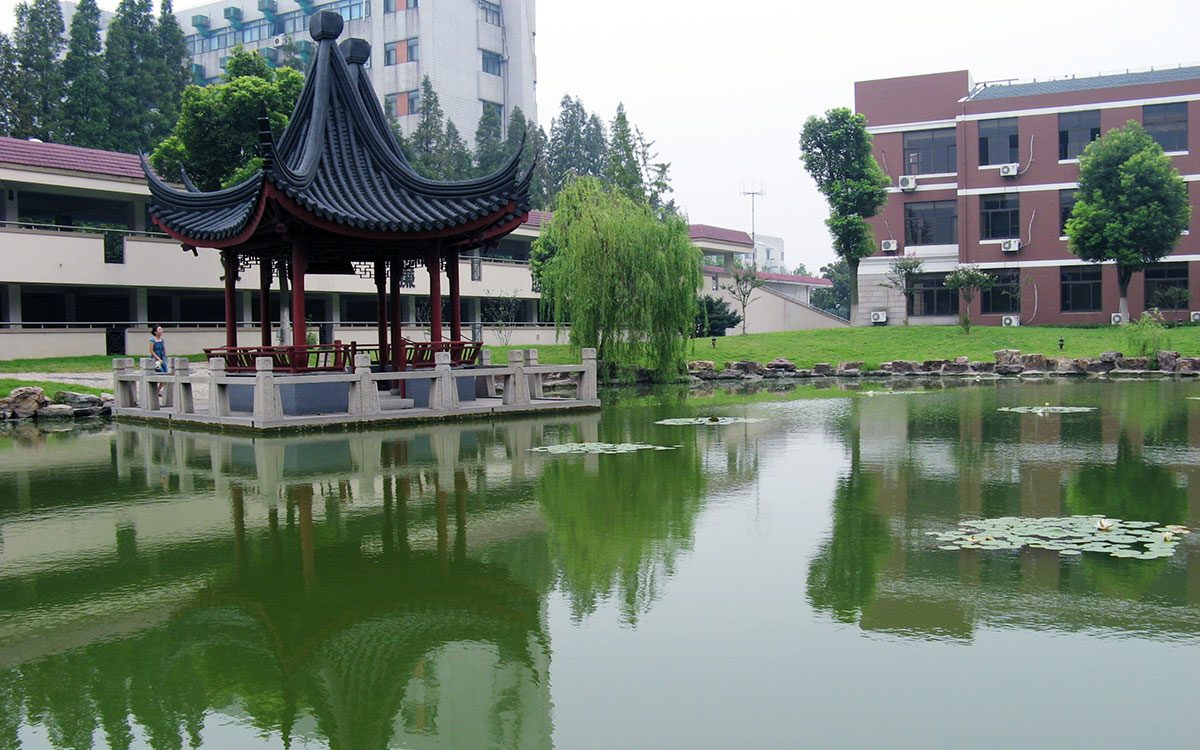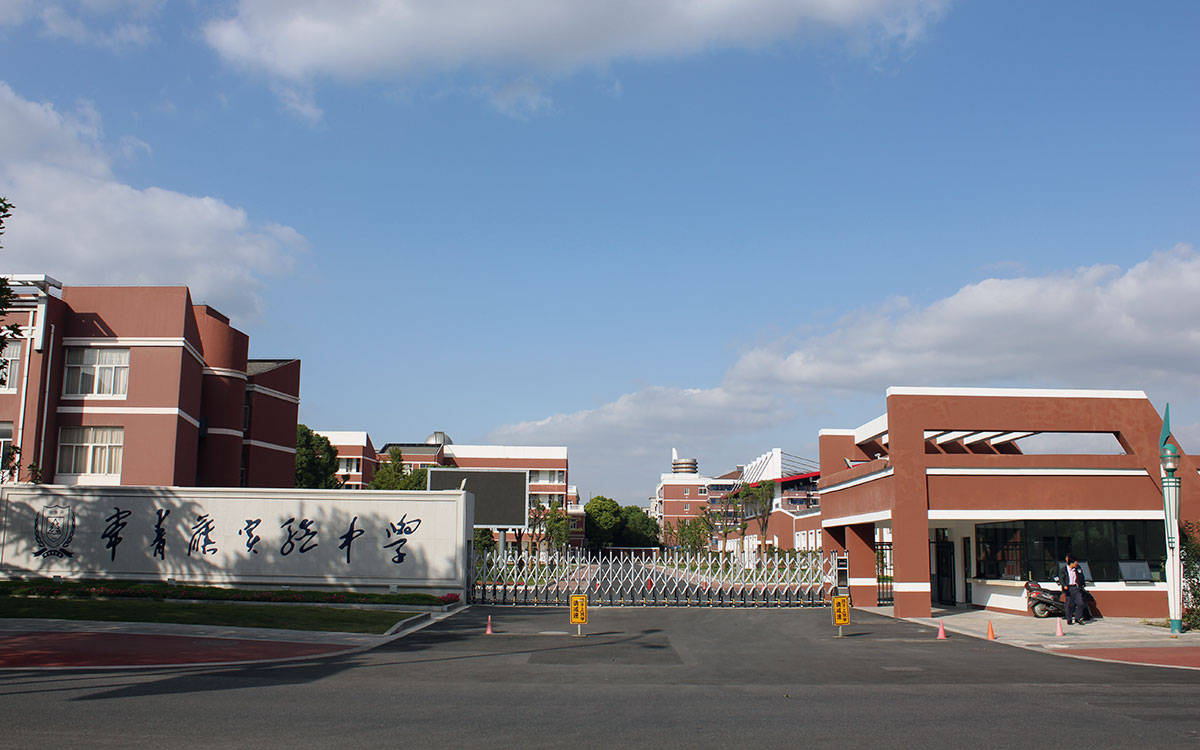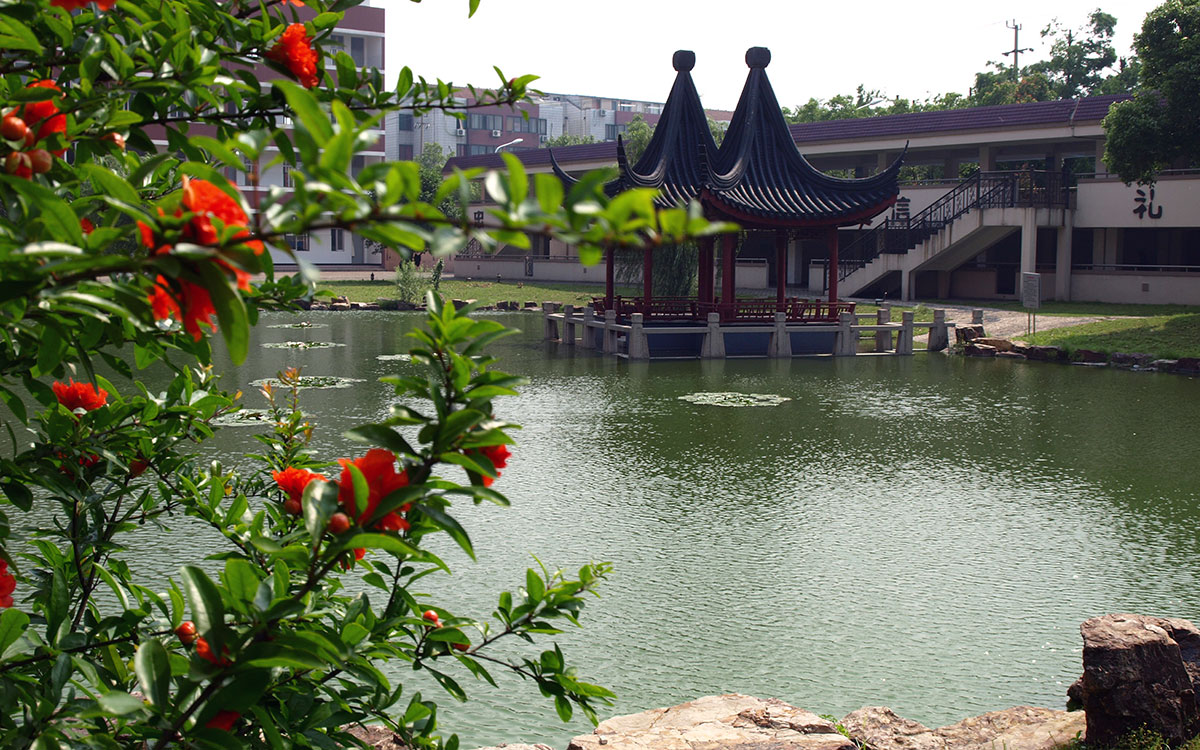 About the Host School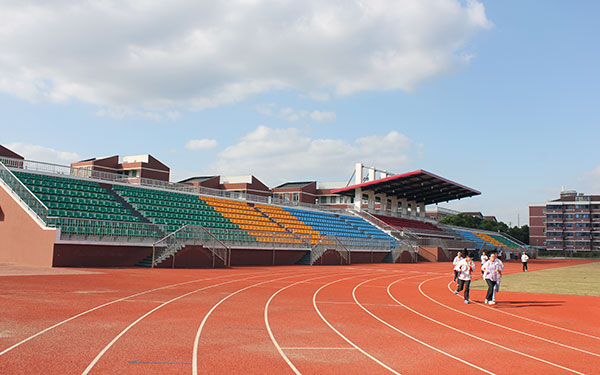 The school was established in 2000 and has about 2100 students on roll from 12 to 18 years of age. The school is known for its student centred approach and a focus on preparing students for lifelong development.
The campus covers an areas of nearly 80,000 sqm and has over 160 teaching staff (a number of these are highly regarded educationalists within the province). The school has won a number of awards, including: 'Double Civilised Unit of Zhangiagang' (for 5 consecutive years), 'Demonstration School of Suzhou', 'Experimental School of Modern Education Skill of Suzhou', 'Safe and Civilised School of Suzhou' and 'Model Private School in Jiangsu'.
About the A Level Centre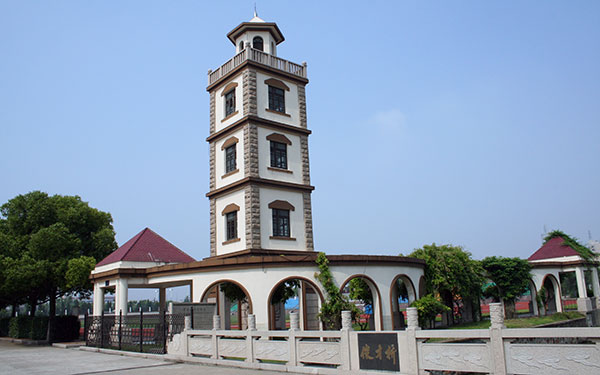 The CIE Centre was established in 2005 and we have 11 expatriate teaching staff and10 Chinese teachers. We place a high value on the student/parent/teacher relationship which is critical to the success of our students. Students are hardworking, well disciplined, participate in a range of academic and non-academic activities and are extremely focused on excellent exam results and entry to world class universities.
We have access to excellent resources provided by the Host School, including science laboratories, IT suites, studios, lecture theatres, study rooms and teachers' rooms. A variety of clubs are run within the centre including: sports activities, a volunteer group, a robot competition and aerobics competition.
Frequent lesson observations mean that staff are 'on top of things' at all times. Assessment and tests are frequently given to students and monitored by Subject Leaders or the Centre Principal.
What is really fascinating is being able to experience and understand the rich Chinese culture through our close working relationship with local staff and students.
Lifestyle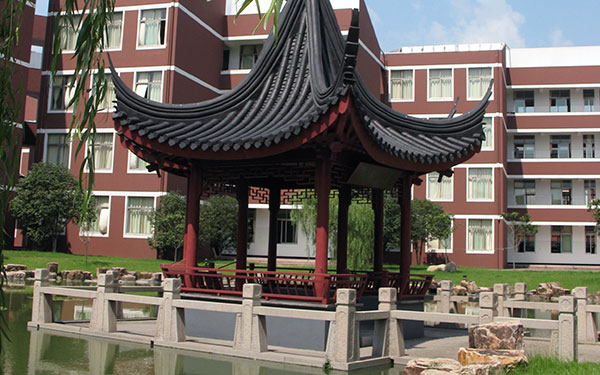 Zhangjiagang is known for being cleaner than most cities in China, and it certainly lives up to its reputation as a very pleasant and orderly city. Most of Zhangjiagang is accessible on foot. The streets are well‐maintained and all major roads are marked with signs in Pinyin.
Accommodation is available on campus or off campus and cost of living is very reasonable. Staff tend to live a quiet life during weekday evenings. There are good places in town to eat and a wide range of shops and local markets. Larger towns and cities are easily reached from Zhangjiagang, such as Suzhou, Wuxi and Nanjing.
A few sites of interest locally include: Jiyanghu Ecological Park and Xiang shan.
For further information about the city, please see:
http://www.zjg.gov.cn/english/english/default.aspx
http://en.wikipedia.org/wiki/Zhangjiagang
Teacher Case Study
Tom Stephens, English and Economics
I am from Nova Scotia, Canada, and I hold teacher certification in both Canada and The United States.
I began my journey abroad in 1997 as I accepted my first job abroad in South Korea. Japan would be the next Asian stop-off, and perhaps most challenging as I taught ages 3-69 in many different environments and landscapes. My next job was a venture into mainland China, taking on a short contract in Shanghai. I still have my photo on the much less renovated Bund where you can only see in the background the beginnings of the skyline we see today. I can remember the days in China before Pudong airport when your Visa was just a stamp and you had to pay a 15RMB entrance fee. A lot has changed.
My next jobs in The Kingdom of Bahrain and Germany spanned half a decade until returning to China for jobs in Beijing, Xingtai, Nanchang, Nanning and now with Dipont here in Zhangjiagang.
I think my role as a seasoned overseas educator is to set an example- an example with its basis in experience and communication. I think I can provide information to younger educators to prevent complications in culture shock and to encourage team building. My role is to have my "door open" to anyone seeking advice and encouragement.
I think Dipont is a fine crew of professional individuals engaged in the common purpose of spreading education to Chinese learners. Dipont educators provide their learners with a complete World View as each educator's background is so diverse and genuine. I think Dipont encourages team building and supports their educators in a manner that supplies them with outlets to become not only better classroom managers, but better human beings. In my case the Centre Principal has been a sturdy girder of support and has created a community of learning and loyalty.
I think at Dipont the work hard, play hard model is in effect. In our "bullpen" office we bounce ideas constantly and delve into every day with respect and comradeship. When Friday comes most socialize together in different environments and locales. Separation of life and work is crucial to an enhanced working environment. It is a balance.
Student Case Study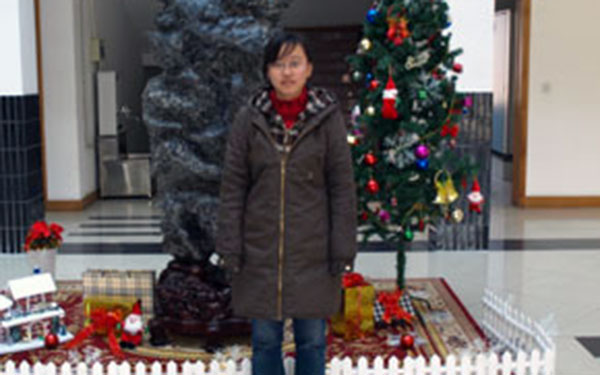 School life is more relaxing compared to the traditional schools in China. During this period, I gained valuable experience. I could communicate with foreigners more confidently and more fluently. Besides, the knowledge I learn has extensive coverage, such as alternative subjects and experiments, which was more useful and closer to our daily life. Furthermore, due to the active class atmosphere, my imagination was allowed to be free. Therefore, I could accept new concepts easily.
Without too many complex contents, the subjects covered in the A-level course are broad. I can choose any subjects I want to study instead of learning nine all-together, and hence I can put more attention to the areas I am interested in, which is much more meaningful for me to decide what I will do in the future. Also, I can develop my hobbies because more free time is provided.
At the beginning, English was the biggest problem. However, it got better as the time went on.
At AS level, I obtained 4 A grades in Mathematics, Physics, Chemistry and Biology. At A level, I'm predicted 3 A's in Mathematics, Physics and Chemistry.
I will attend a university in Britain. After graduating, I may apply to universities in America for further study.