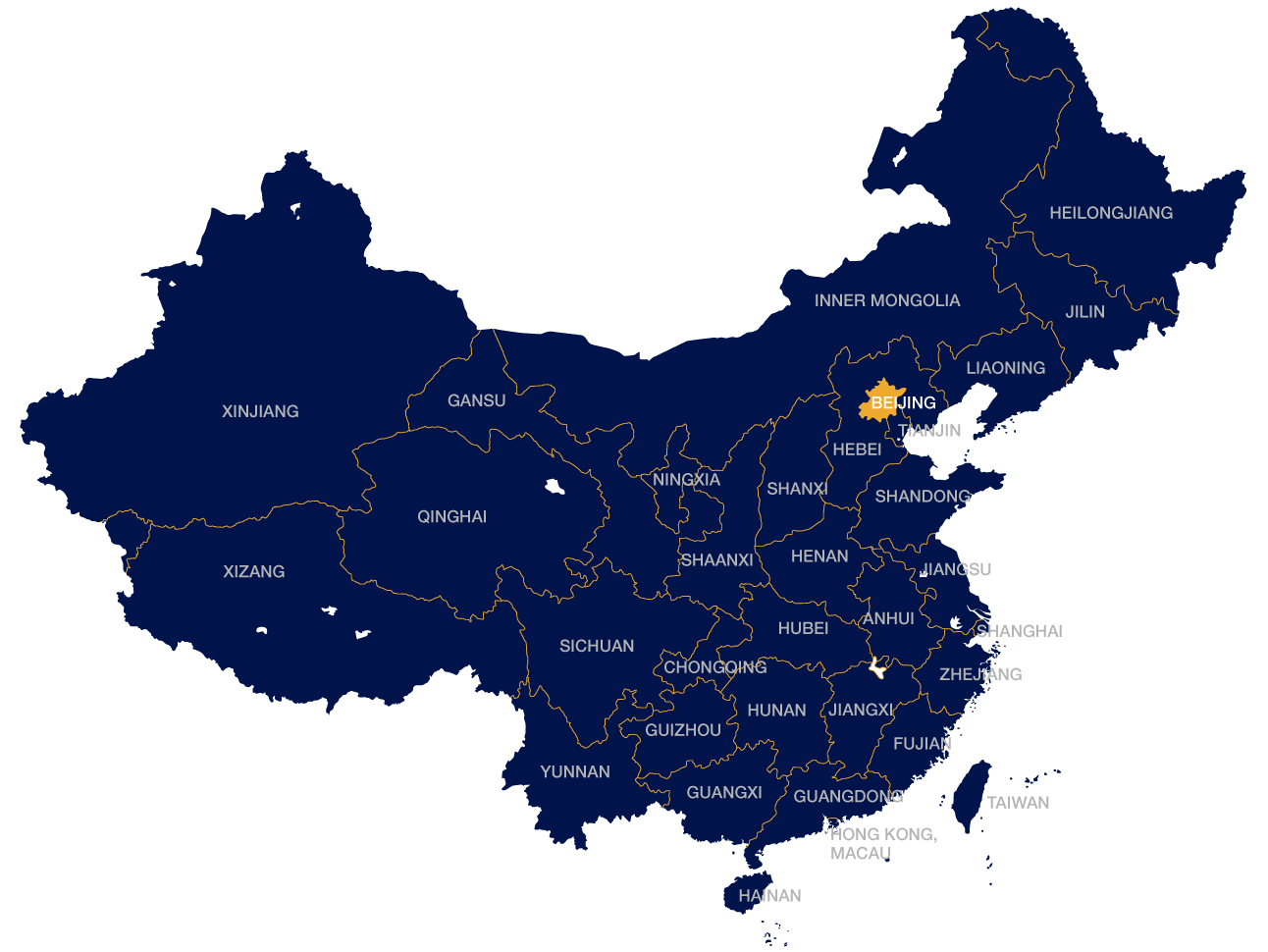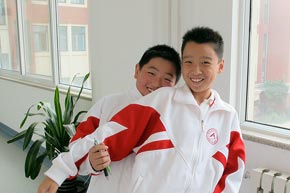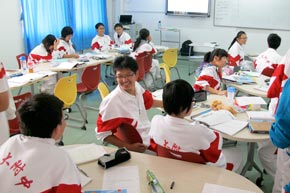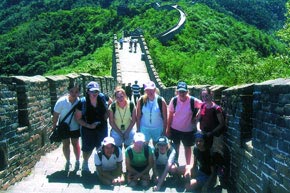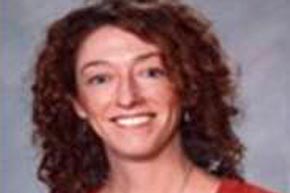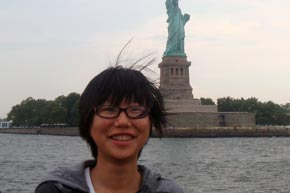 About the Host School
RDFZ Xishan School is a part of RDFZ, The High School Affiliated to Renmin University of China (commonly known in China as Renda Fuzhong, and abbreviated to RDFZ). It is located about 30 minutes away from the main campus by subway or taxi. For more information about the main campus of the host school, please see DiPont's Beijing A Level Centre at the High School Affiliated to Renmin University profile or visit the website: http://rdfz.cn
RDFZ Xishan School was established in 2009 and currently has approximately 800 7th, 8th and 10th grade students. The motto of our school is: Educating Global Citizens with a Chinese Heart. In 2011-2012 we added an 11th grade, and the following year a 12th grade class completed our expansion. The middle school is not associated with the AP Center, however we do join with them during official ceremonies and holiday celebrations (such as a recent Halloween Party), as well as share some of the Chinese teaching faculty.
RDFZ and the Xishan School administration have spared no expense in building a well-equipped facility, with brand new computer labs, as well as science laboratories, music and dance classrooms, a large cafeteria, and modern classrooms, all with audio-visual capabilities.
About the AP Centre
RDFZ Xishan School AP Center is in its first year of operation, with 81 Senior 1 students (10th grade). We have a total of 220 students enrolled in 2012-2013 school year. Currently, we have 16 Chinese teaching staff, and 5 foreign teaching staff (4 from the U.S., and 1 from Canada).
This year is the foundational year for our S1 students. They take 4 classes with foreign teachers (economics, physics, pre-calculus, and English courses in speaking, listening, reading and writing). In the S2 year, they will be taking AP Economics, AP Physics, AP Calculus, English reading, writing, speaking and listening, SAT/TOEFL prep, and American culture classes from the foreign faculty.
In terms of Center facilities, the entire high school is dedicated to the AP Center (in other words, we are not a center within a larger high school), which has its distinct advantages. All of the facilities for the high school are brand new, and currently include a faculty office, faculty lounge, 8 teaching rooms (each subject has its own dedicated classroom with audio-visual capabilities and wireless Internet), a computer lab, and a well-equipped physics lab. Next year, of course, our classrooms and other facilities will expand to meet our growing needs.
RDFZ Xishan School AP Center's objective is to become the model AP Center for the entire country, and we are dedicated to reaching that goal. Our students are hard working, faculty and staff are dedicated professionals, and together we create an atmosphere of mutual respect, where we challenge our students and ourselves to reach beyond our comfort zones, with an aim to continuously grow and become everything we dream we can be.
Lifestyle
The on-campus accommodation is excellent. The apartments, located about four minutes walk from the International Building, are will equipped (usually IKEA) and our expatriate teachers are very happy with the size of the apartments. The apartments are next to a school gate, with shops outside the gate, and there is a western style supermarket (Bon Jour) 9 minutes walk away and a large western style shopping mall 3 kilometres away with a Carrefour.
We are 12 kilometres directly west of Tiananmen Square, and in a Chinese part of the City. (The main expatriate area is just east of Tainanmen Square with a much higher, general cost of living). In the immediate area, we have shops ranging from a large traditional food and clothes market, to western style shops, supermarket and many bars and restaurants. Three kilometers away is a western mall with a large supermarket, cinema, nightclub and many restaurants.
We are 5 minutes walk from the very cheap and efficient subway system, which will take you to the centre of Beijing within 30 minutes and links to the rest of the city via the network of subway lines. We are on many bus routes, and taxis are both plentiful and cheap.
Most people are very surprised by how 'western' they find Beijing – in some areas there is very little difference to parts of London, Sydney or New York.
Staff can choose to experience a Chinese culture and lifestyle by staying locally, or join the western lifestyle by travelling 40 minutes to the east of the city (of course, most people have a balance of the two).
Stories of pollution and internet blocks are greatly exaggerated. Money can be sent out of the country, to a person, by Western Union soon after you arrive, but to transfer money to a bank account out of China requires a tax certificate, which currently takes two months to obtain: people with direct debits etc. need to be aware of this. Bookshops are mostly in town, so avid readers may want to bring a couple to keep them entertained until they discover the local suppliers.
Cultural experiences are plentiful, with Tiananmen Square, The Forbidden City, The Summer Palace (to name a few) and The Great Wall in close proximity. Other points of interest includeShijingshan District Beijing International Sculpture Park,Shijingshan Amusement Park,Military MuseumandBeijing Badachu Park.
In an ancient city with a population far in excess of London, and a large and growing middle-class, there is no shortage of things to do, see, buy and experience - the main problem is choosing!
Teacher Case Study
Erin Yakiwchuk, AP Economics Teacher
My formal educational background consists of degrees in Commerce and Education, and my teaching experience has included time in Germany as well as in the Canadian public school system. As a young student, I also experienced studying abroad in Argentina on a Rotary Exchange. My six years of teaching experience has been primarily in Business Studies, AP Economics with an emphasis in ESL, and I am now excited to begin a new opportunity of building a strong DiPont AP Economics Curriculum at the RDFZ Xishan Campus.
Prior to teaching, I worked in the financial industry and also within the non-profit sector coordinating programs and services for the visually impaired and blind. I enjoy new challenges and look forward to the opportunity to grow as an educator and be challenged in a new cultural environment. It is a privilege to be able to work in the Chinese public school system as well as interact on a professional and personal level with my Chinese colleagues. They have been extremely helpful in understanding the subtleties of Chinese culture as well as in helping new teachers, like me, settle into life on campus.
Teaching economics specifically in China will give me a new level of understanding of Economics and the global economy. Being in a country which is leading and influencing the world provides dynamic examples to apply to economic theories discussed in the classroom. Students are already demonstrating newly acquired skills and knowledge through the news and events occurring around them. As a teacher that is exciting to see.
This year, my role is to help our team of teachers and administrations develop the AP Program, with a focus on Pre-AP for the current school year. This consists of broadening and deepening English language ability through the subject of economics. It is a fundamental year of language acquisition, essential in achieving successful AP exam results in the years to come. It is also a challenge. However, given the students' willingness and high ability levels, I am sure they will make huge strides personally and academically.
To conclude, I'm enjoying the many surprises of Beijing along with the green parks, rich history, tasty food, lively markets and bicycle rides!I also look forward to visiting other areas of the country and to improving my Chinese language ability.
Student Case Study
When did you start at the AP Centre and how would you describe your experience there?
I just started school this term. Although the time is short, I've had some special feelings about AP. Now we are learning pre-AP courses. And we have foreign teachers for mostly all the lessons. The knowledge is different from Chinese, but it is not too difficult. And I feel my English has improved a lot. I think I'm loving it here and will love being here for the next 3 years.
What were the benefits to you personally in studying AP?
Well, I like movies and dramas. But actually Chinese education in movies is not the top. I want to learn and to be the best. So I hope to go to America for university. AP gives me the biggest opportunity to apply for the American universities. That's a big advantage. And I can also develop my interest here in the AP program. We have an elective course of media making (film writing and making). I feel that I'm getting closer to my dream now.
Besides, learning AP in China makes me learn western culture as well as loving my country. I hope to become an international citizen with a Chinese heart. The AP program will give me the chance to go out of my home and see the world. It's a benefit for me.
What were the challenges?
Obviously, the biggest challenge for me and maybe all the students here is the language. Now we are mostly taught in English. We can't manage the language well now and sometimes I can't understand the teachers perfectly. Luckily, teachers are all nice and patient so that I can ask whatever I want. And I believe that it will become easier and easier for us to learn and communicate in English in the near future.
The second challenge for me is that the education system of AP is greatly different from Chinese. We learn different things in different ways. And we test in different manners. So we really need some time to get used to it.
There are lots of other challenges for us, such as too many materials to read beside the courses. But I believe that the process of overcoming the difficulties will make me grow.
What grades did you obtain?
No grades yet, because it's just the first year.