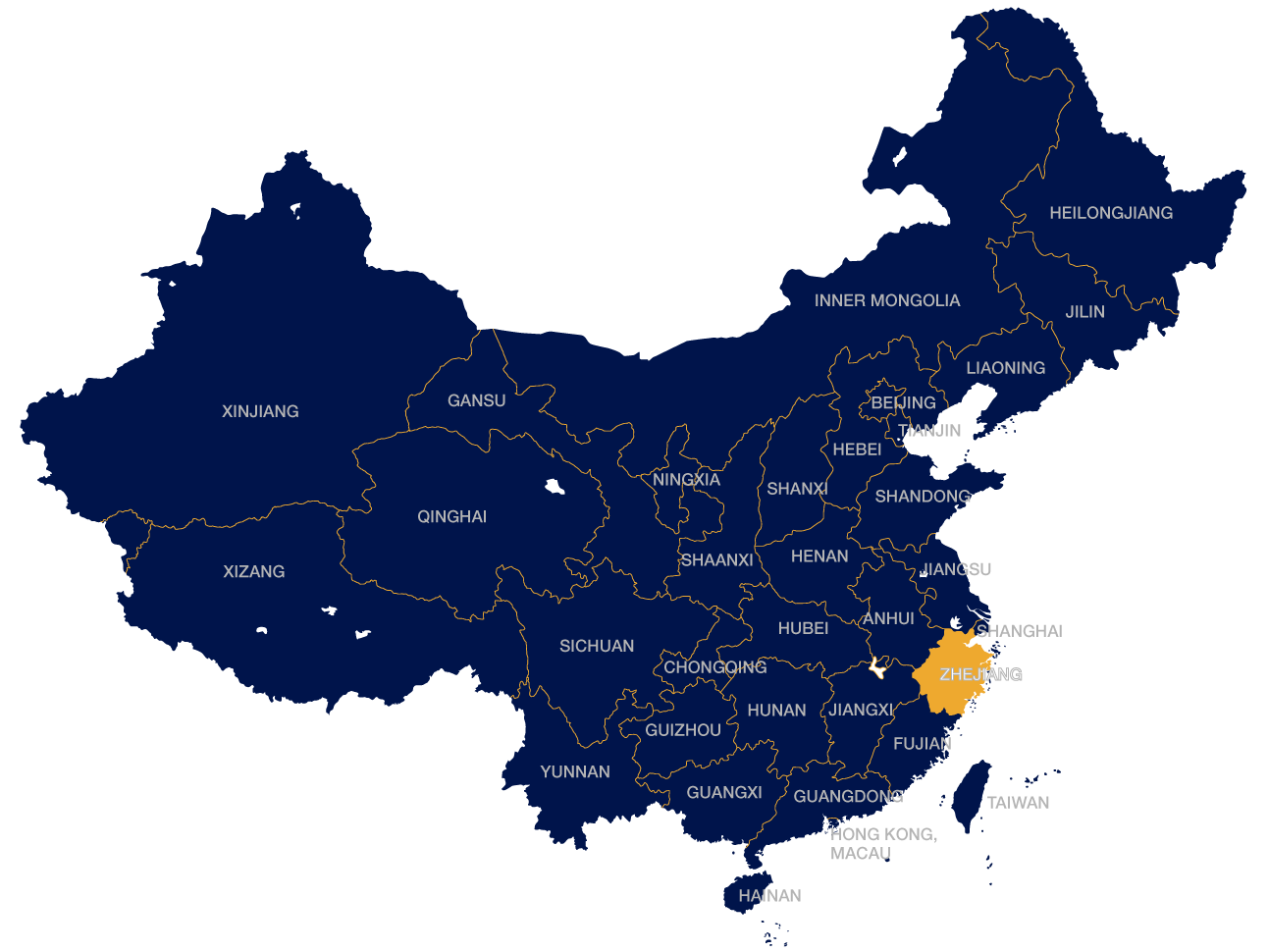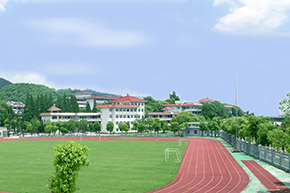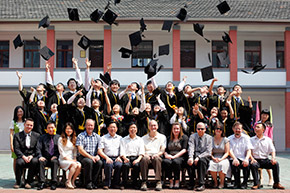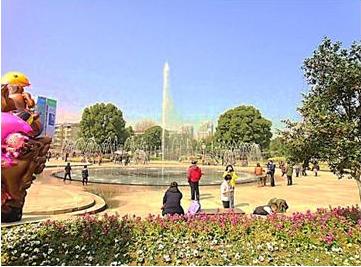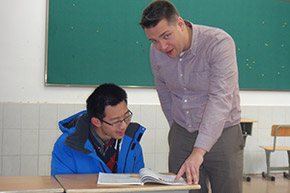 About the Host School
Founded in September 1942, Fuyang High School is a well-established State key school with an outstanding reputation based on the excellent academic record of its students, as well as the excellent quality of the teaching staff. In January 1996, the school was approved by the Zhejiang Education Committee as one of the first-class key high schools. The school enrolls students from all over the Hangzhou area and Zhejiang province. There are more than three thousand students ranging in age from 16 to 18. With "Diligent, Realistic, Positive, Creative" as the motto, and "Help set every student on the road to success" as the goal, the school is operated in accordance with laws, and managed with morality. With the scientific management, the school spares no effort in building a national school of high standards and unique features. Fuyang High School has a long history of developing students who have an international outlook. The school was one of the first schools in Zhejiang Province to employ native English speakers in English language classrooms. Many of the Chinese English teachers have visited western countries for language training and participated in summer training programs conducted by western teachers. The school has long standing sister school relationships with schools around the world and has annual exchanges with those schools. The opening of the A.P. program in 2010 was another step in developing students with an international outlook.
About the AP Centre
The AP Center was initiated in September 2010, with 70 students, five Chinese subject teachers, five foreign teachers and a comprehensive administrative team. It has since grown to over 200 students on roll. The AP program is a natural fit for a school with a history of many strong international relationships, annual teacher and student overseas exchanges, and English language summer camps. The Center has its own computer lab, physics and chemistry labs and open access to all other school facilities. All foreign teachers in China can agree on one point: Chinese students are a pleasure to teach. They are polite, well-behaved and accustomed to structure and self-discipline and therefore, classroom management problems are minor. As with most boarding schools worldwide, the student day is carefully planned and very busy, leaving little personal time. Though many students are reticent to speak up or pose questions in class discussions, they are willing and even anxious to adapt the student-centered styles and learning activities that promote individual responsibility.
Lifestyle
The low cost of living here allows us a very comfortable western style apartment off campus and on the opposite side of the river. A typical 2-3 bedroom, 2 bath, furnished (sorry, no clothes dryers or dishwashers) apartment in a central location is easily found and covered by the housing allowance. Internet service and other utilities are much less expensive than in the US. Our host school currently takes care of the apartment rental process and has even paid the substantial deposits. Fuyang is a small city by Chinese standards so there is very little in the way of ex-pat life. There are some very good (and cheap) local restaurants and coffee shops, as well as typical fast-food fare, e.g., KFC (no Starbucks or McDonald's as of now). Hangzhou is 40 km away but even by car (average cost of car/driver is 170 RMB; bus is also available for 7 RMB and departs about every 15 mnutes), it takes over an hour from door-to-door. A few ex-pats do live here, some work as English teachers at our school, but connecting with other foreigners will not be easy to do. Hangzhou area in Zhejiang province is one of the top tourist spots in China. There are numerous websites, books and magazines for travel planning. Expedia and C-Trip are good places to start.
Teacher Case Study
Shawn Campbell, English
I was born in Lansing, Michigan, in the northern part of America. Before coming to the Fuyang AP Center, I worked at the Fuyang High School as an ESL teacher. I also worked as the administrator managing the summer camp for Fuyang High School. My degree is in Ancient Chinese and Roman History. I came to China to learn the language, and I am now quite fluent.
I instruct one of the senior-one classes, as well as all of the senior-three students in English. I see my role in instructing the senior ones students as well as creating a bridge between Chinese and western learning methods. The students are studying pre-academic English for the first time in an all-English environment, therefore the need for proper study habits, such as taking notes, is paramount. This class is of an entirely different animal from the senior threes. The senior-three students focus on studying for TOEFL and SAT at the start of the year. After the testing is over and college applications are completed the curriculum changes dramatically. I instruct these students in culture, creativity, and university life. It is the role of the teacher to round out the curriculum and prepare students for life in the west.
Fuyang No1 High School is a very good school overall, especially from the viewpoint of Chinese-western relations. It is an easy working environment that really affords a wonderful-working experience. There are many benefits such as having good colleagues, wonderful students, personal development, as well as eating good food. The Thanksgiving dinner is truly magnificent! Most significantly though, is the enjoyment of seeing young students grow and succeed over the course of three years. Helping others is extremely beneficial to ones' psyche.
Currently my life is chaos. In addition to teaching 20 periods a week, I am nearing the end of a M.A. Degree in Education Administration. School and the M.A. classes keep me quite busy. When I do have free time, I usually spend it with my girlfriend, go to restaurants and clubs, or can be seen running along the boardwalk in Fuyang. I recently ran in the Hangzhou Marathon. I like good eating as well, and know all of the good places to eat in town.
I have lived in Fuyang for five years and I am fluent in Chinese. I enjoy helping the new staff members adjust to life in China, taking new teachers to the store, the phone company, the bank, etc. My experience working in a Chinese school gives me the background to help the staff understand the differences in western and eastern education. That helps us all be more effective as we work with our wonderful Chinese students.
Student Case Study
Yvonne and Peter, Fuyang High School
We started at the AP Center one year ago. As Year 1 students we took courses in English, Pre AP Calculus, Pre AP Physics, and Pre AP Economics. The teachers were experienced. They focused on our education. We found studying abstract subjects like Economics in English to be fun. When we understood a concept we felt both excited and had a sense of accomplishment.
This program provides us with superb academic opportunities. We can select what we want to learn. We also learn through sharing ideas with the teachers who are willing to share additional ideas after class. We have received plenty of knowledge in different areas and broadened our horizons. In addition, we have made good friends who have the same interests.
When we started we were not good at communicating in English. Sometimes we could not give our opinion or lacked confidence to ask teachers questions. Our teachers were willing to help us and took the time to explain the answers until we understood. We have now become more confident with our ability in English.
We both want to go to a top university that offers the programs that interest us. That means we have to work very hard right now to prepare for our AP courses, Chinese courses and SAT and TOEFL exams. We have to seize the moment to receive a better education through our own effort.