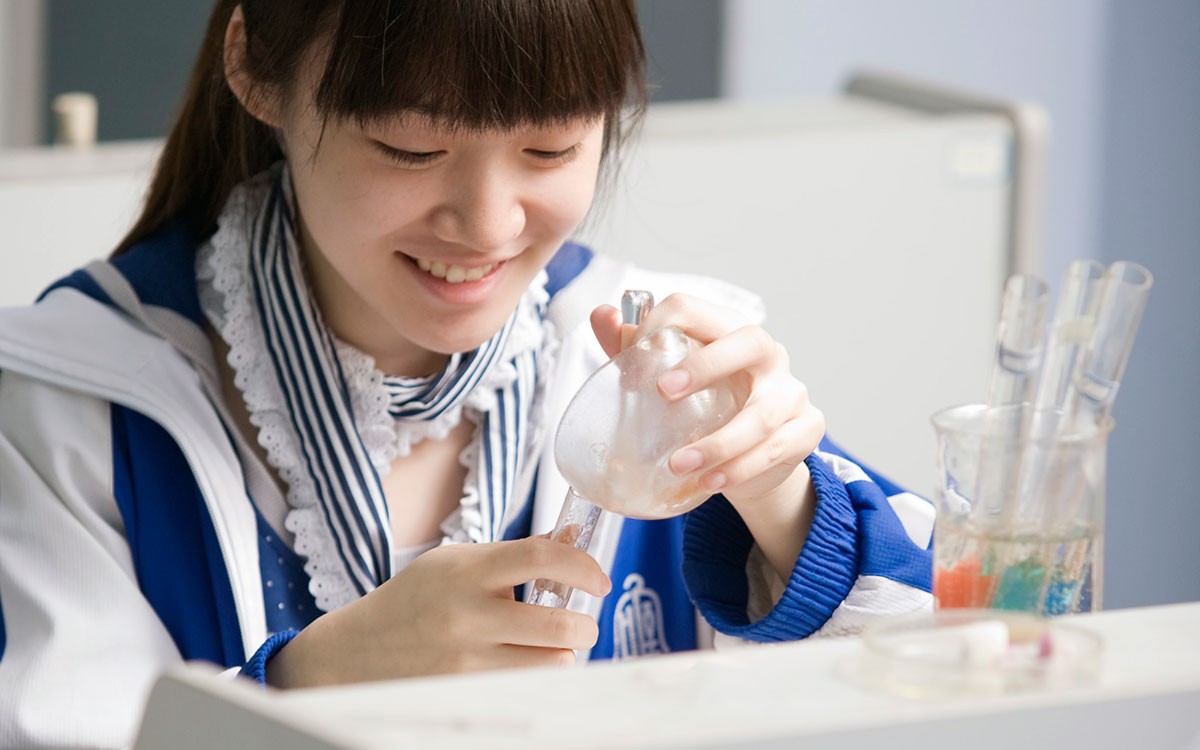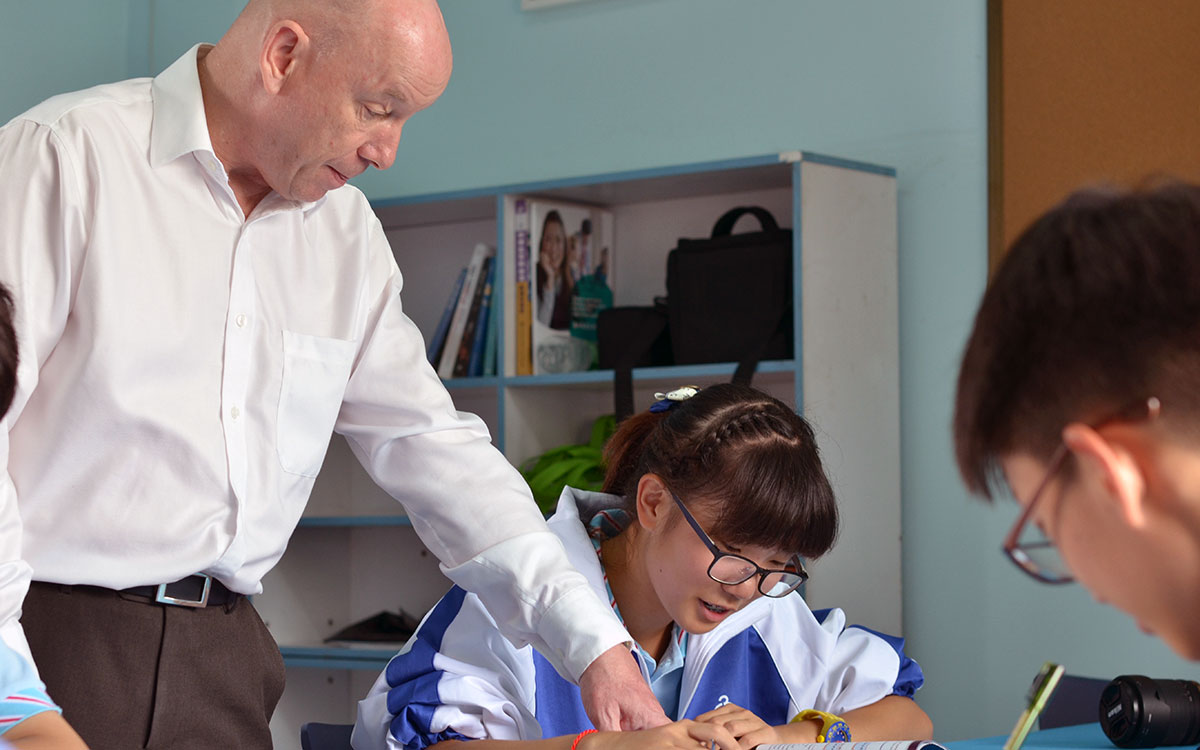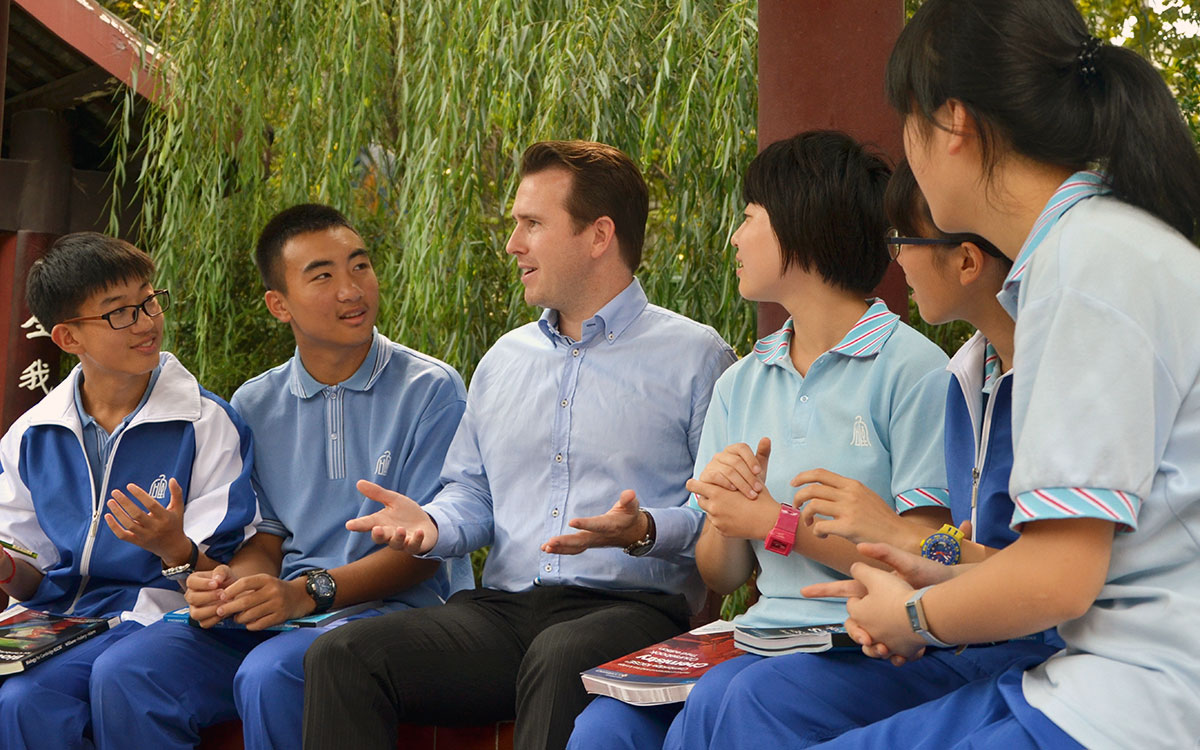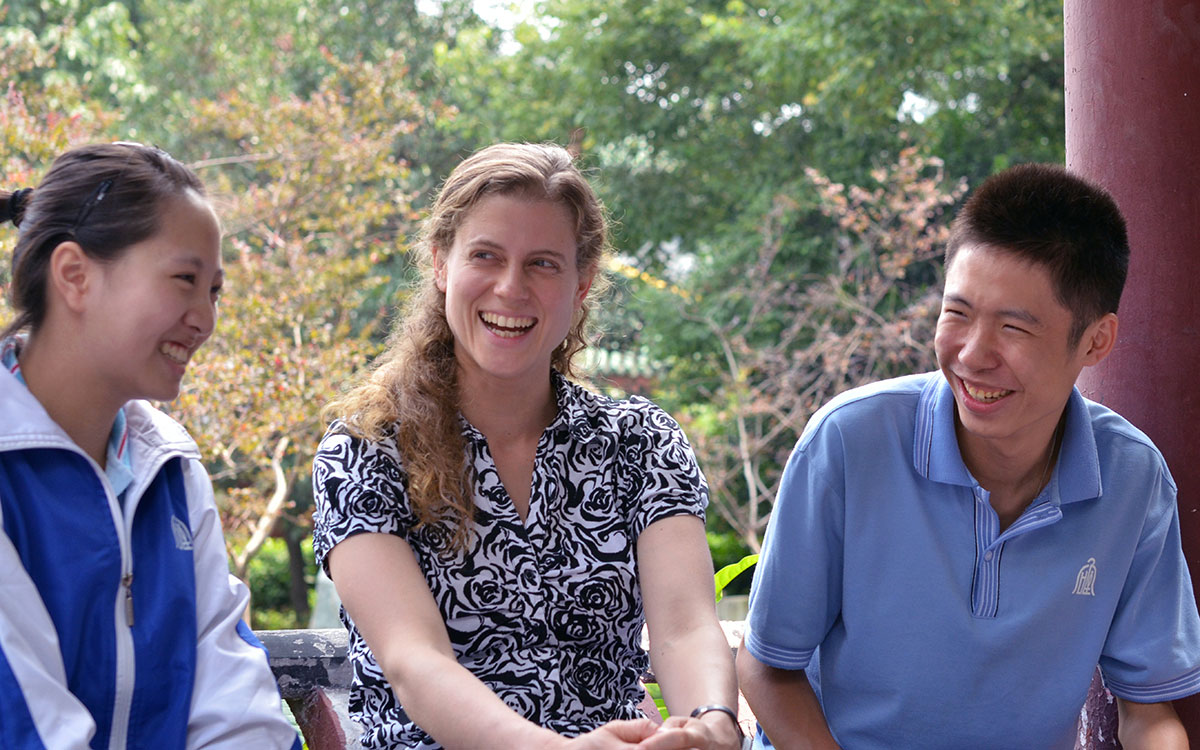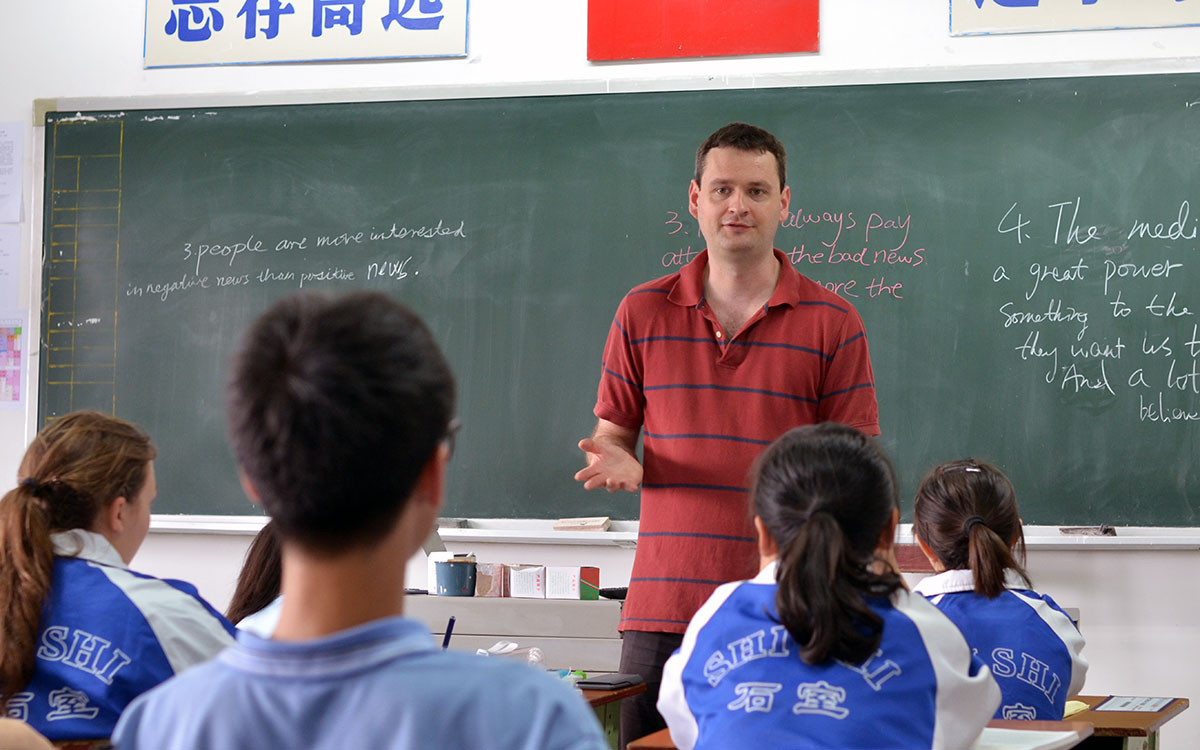 About the Host School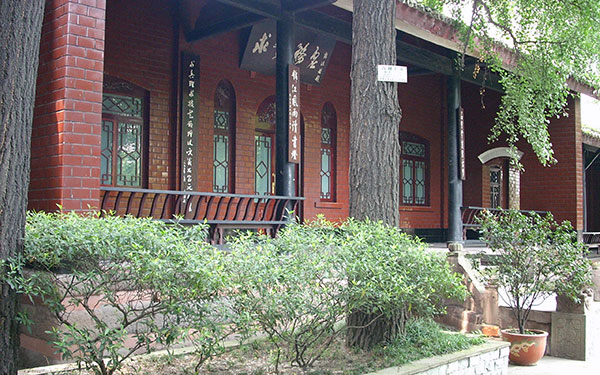 Shishi High School was founded in about 141 B.C and has operated continuously on the same site for over 2,155 years. In 2000, the school was conferred with the title of 'National Demonstrative Normal High School', and is highly regarded throughout China. We currently have just over 3,000 students (from 16 to 18 years old) and about 300 teachers.
Our students achieve exceptionally well in national Olympic Contests for Mathematics, Physics, Chemistry, Biology, Information Technology and our students have participated in a variety of national, provincial and municipal scientific invention contests.
The school campus is situated within walking distance of the city centre and is relatively extensive for such a central location. The campus has its own clinic, canteens and library and there are multimedia facilities in every classroom. The school is well resourced by Chinese standards and has recently built a large extension with classrooms, science laboratories and teachers' offices.
The school holds an Arts Festival and Sports Meeting once every year.
About the A Level Centre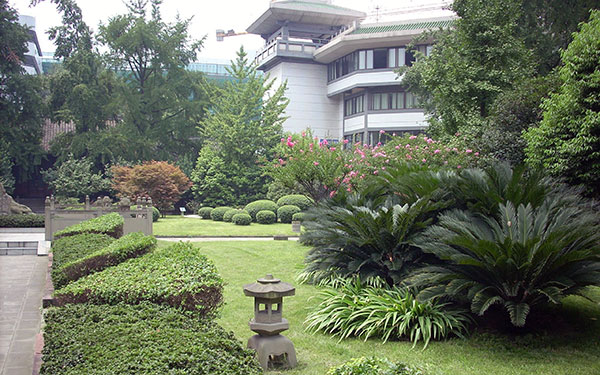 The Centre opened in 2005 and we have 146 students on roll. We have 10 foreign teaching staff and 5 Chinese teaching staff. The Biology, Chemistry and Physics laboratories are fully equipped for both teaching and Cambridge examinations. There is an IT centre with 3 rooms each having 60 computers. There are two lecture theatres and all A-level classes have their own self-study room. Teachers' rooms are equipped with desktop and laptop computers and basic office equipment. We are also starting to introduce interactive whiteboards in our classrooms.
Students are polite, helpful, keen to learn and determined to succeed. Results are excellent. All of our students go on to university and most go to the UK, America, Canada or Australia. In recent years, a number of our students have attended Cambridge University, Imperial College, Warwick University, Bristol University, Emory University and New York University.
Our Centre runs a Music Club, STEM (Science, Technology, Engineer, Mathematics) fair, Science Club, video production, yearbook production and photography (all run by foreign teachers). Within the Host School there is huge range of activities and clubs which cater for almost every interest and hobby. In the 10th grade, students take six IGCSEs and have additional classes in Chinese, Computer Studies and PE. 3 or 4 subjects are taken at AS and A2 level, in addition to their studies in English. Average student numbers for each class is 20 students, and the duration of each class is 40 minutes. The Senior 1 classes receive one double lesson per subject and Senior 2 and 3 have two doubles, except for English which has one.
Lifestyle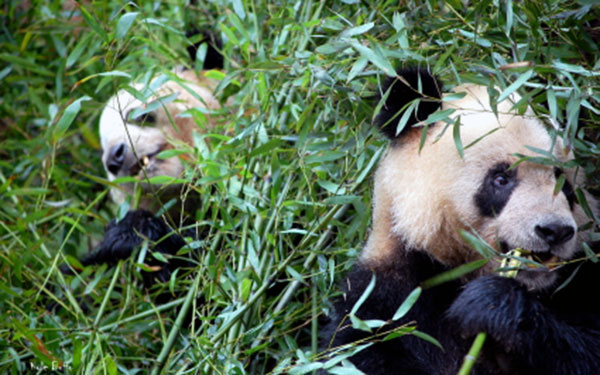 Most teachers live within ten minutes' walk of the School and all live within twenty minutes from campus. The community is friendly with many good restaurants and a modern lifestyle is easily accessible. Teachers live in private rented flats which are available at reasonable rents and the school pays a monthly rent allowance.
The teaching can be hard work, but it is also enjoyable. The combination of working in a Chinese public school and living in private rented accommodation means that the teacher has a genuine experience of living in China. Howver, the lifestyle is more suitable for someone who wants to live in China, rather than someone who wants to live a westernised lifestyle only.
There are many tourist attractions in Chengdu. It is most famous for being the home of the Panda!
For further information please visit the websites:
http://www.chengdoo.com
http://www.travelchinaguide.com/cityguides/chengdu.htm
http://www.chinahighlights.com/chengdu/map.htm
http://www.virtourist.com/asia/china/chengdu/index.html
http://www.muztagh.com/chengdu/index.html
Teacher Case Study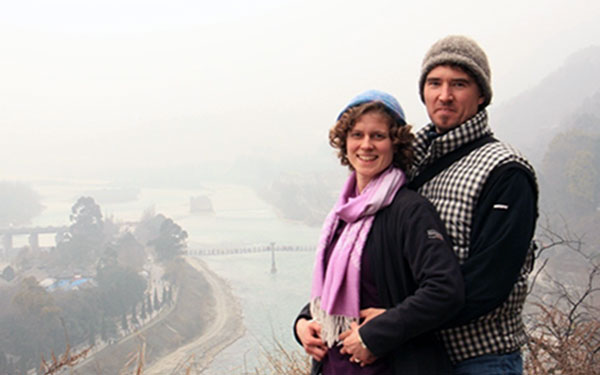 Ryan Strugnell, Teacher of Maths and Physics
I was a Civil Engineer in my previous career in New Zealand, but in terms of personal passion, I really enjoy interacting and "journeying' with youth. In my 6 years of working as an Engineer I spent much of my spare time either assisting in youth-based organizations or involved in career exposés, both at corporate events and in the classrooms.
Over the years prior to moving to China I had been debating a career change. I faced the choice between a career in Engineering versus a career in Teaching. This is my third year as a Secondary School teacher in Chengdu. I taught at an International School in the 2010-2011 school year and transferred to Shishi High School this year to work alongside my wife, Elizabeth.
"Juggler" may be the most appropriate title to describe my role here at Chengdu Shishi School. We are an A-level centre and I teach IGCSE Physics and A-Level Mathematics. One subject is highly theory-based and the other I try to make as application-based as possible. Apart from teaching responsibilities, my role includes making a pot of coffee for the staff on Friday mornings.
Chengdu has its unique attractions, but there is more satisfaction for me in living in a new place and getting to know the people, getting to know things a tourist on a two week schedule can't tangibly appreciate. Our roadside grocer greets us and gives us discounts, the family who run a Uy restaurant know us by name and know our usual / favourite dishes. Likewise, working at Shishi high school has its own character and we (Elizabeth and I) enjoy getting to understand better how this unique city in the west of China ticks.
We travel around mostly on our electric scooter (e-bike). I consider riding an e-bike as a daring activity at any time of day. We are daredevils. There is so much to take in and experience in China. We make the most of the weekends and National Holidays to get out and explore.
Student Case Study
Joy Hou
I joined the A-Level Centre in 2012. I was glad to meet a lot of foreign teachers, while making some new friends.
In this programme, I gain a lot of benefits, especially from the perspective of language and academic experience. By committing to an English-only policy in the classroom and talking to the native-speaker teachers, I feel completely immersed in the language, which effectively improves my English skills. At the academic level, I am allowed to choose a variety of subjects. I also have more opportunities to do experiments in the labs, which inspires my interest and curiosity in the subjects.
I am still facing an important challenge at the A-level Centre: An English-only policy. It requires students to build vocabulary quickly and practice English out loud.I plan to go to a university located in the USA. I will study in the university at least four years majoring in Statistics or Economics.