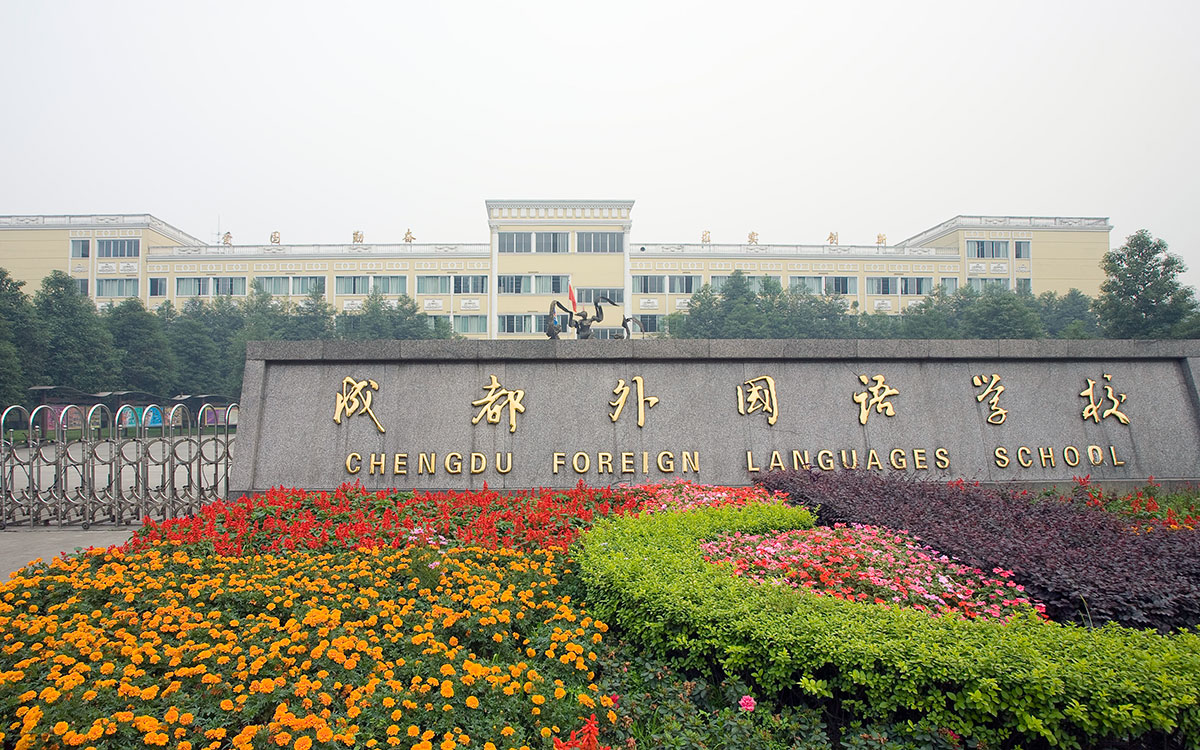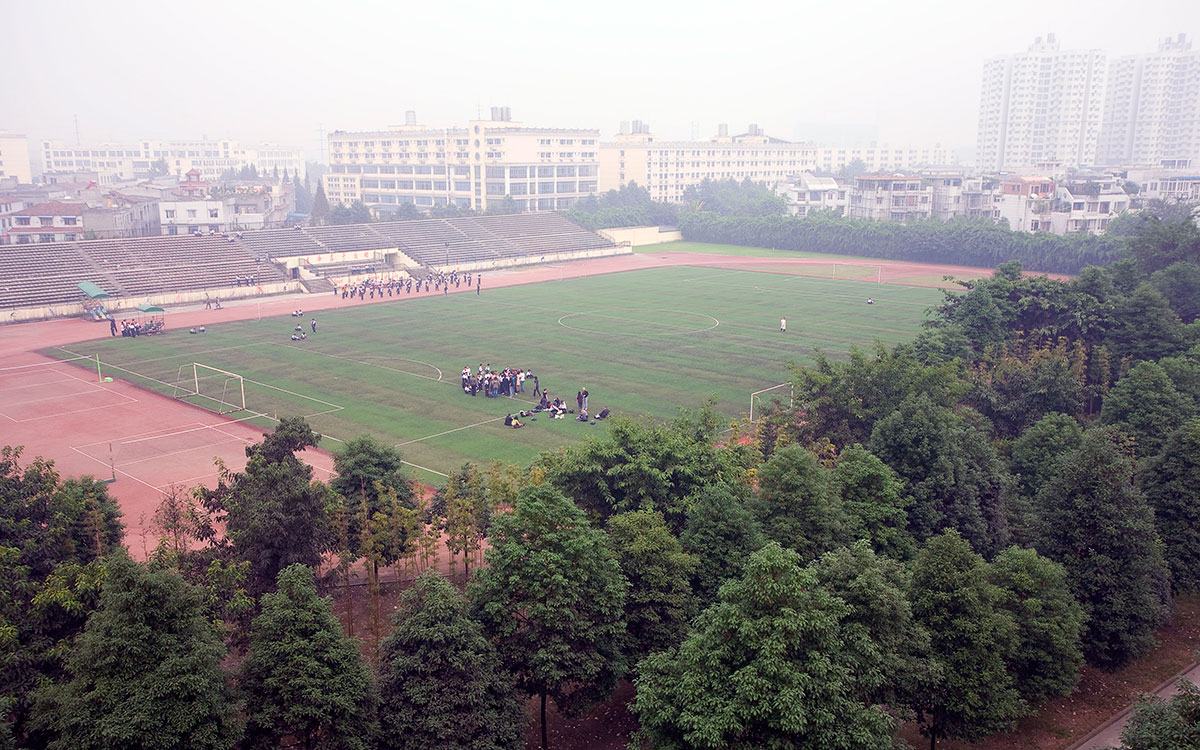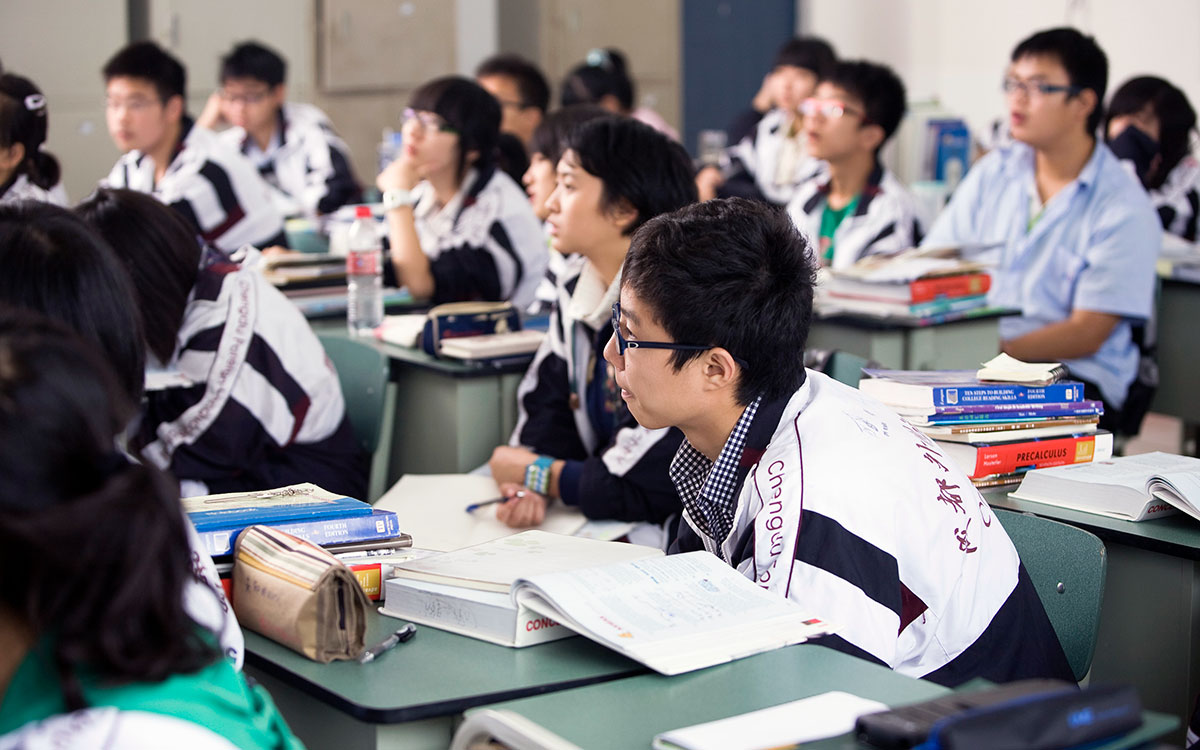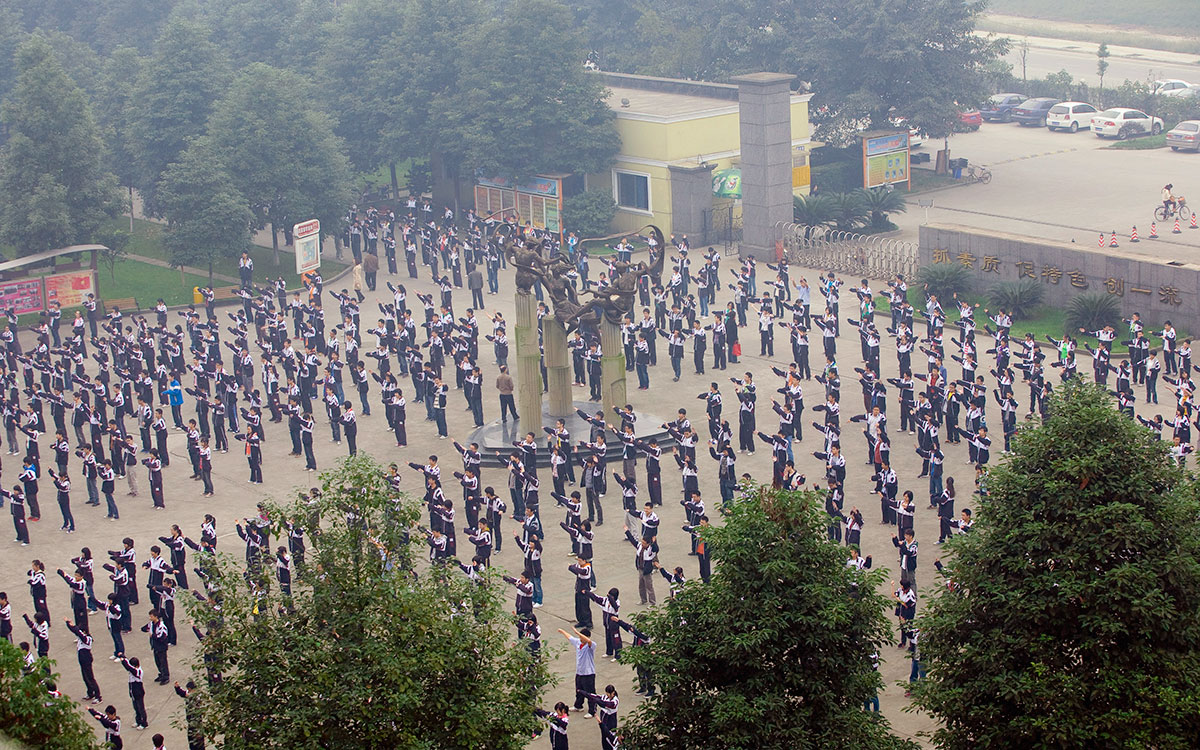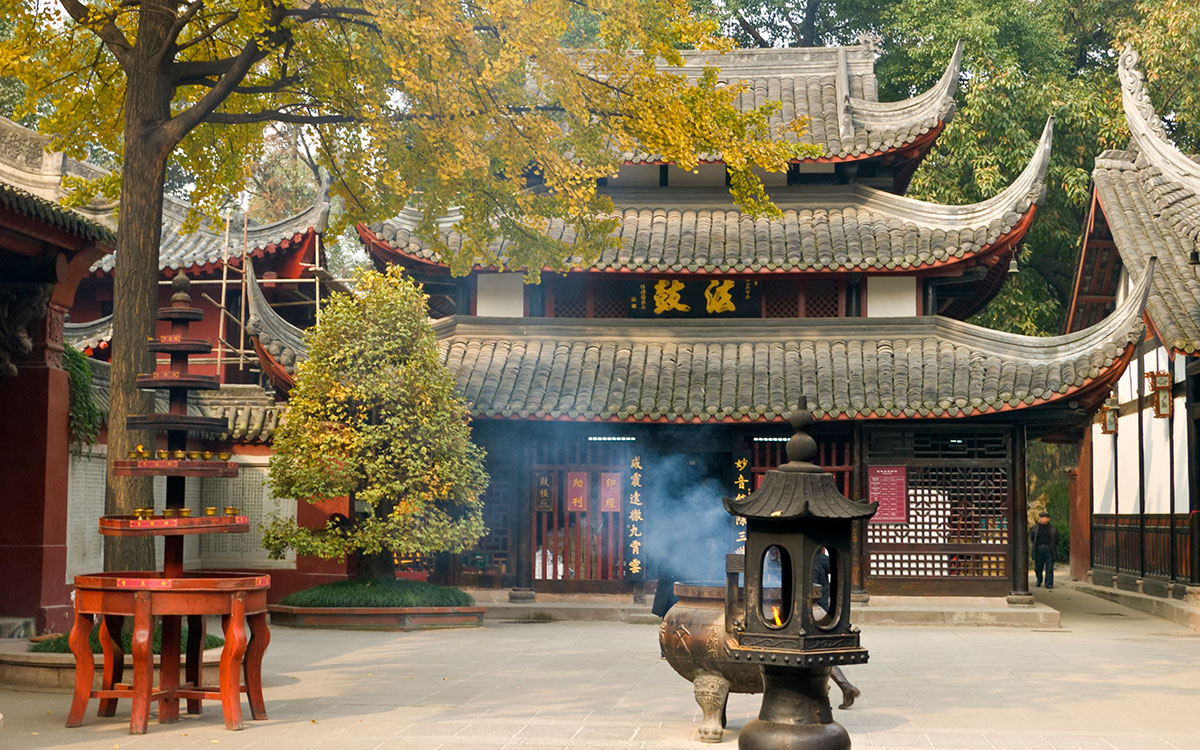 About the Host School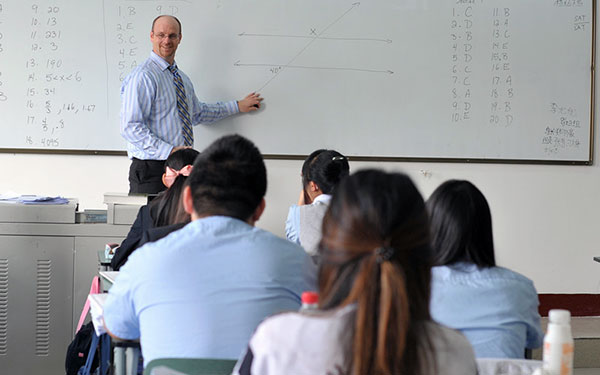 Established in 1989, Chengdu Foreign Languages School (CFLS) is the first school in Sichuan Province with foreign language teaching as its primary focus. CFLS now has 5,800 students (from 13 to 18 years old) and about 650 teaching staff. It is located in Chengdu's High Tech West Zone.
CFLS is highly regarded as one of the best schools in Chengdu, as well as in Sichuan Province. Long term exchange and mutual visit programs have been initiated and carried out between CFLS and some very well respected schools and colleges in the USA and UK.
CFLS ranks among the top schools locally and nationally. It is one of 16 foreign languages schools approved by the State Education Ministry to recommend students to be exempt from the Chinese National College Entrance Examination (Gao Kao). 100% of CFLS graduates passed the National College Entrance Examination and about 70% have enrolled in leading national universities.
The key focus of the main school is to train students to have a good command of foreign languages and to lay a solid foundation of general knowledge for higher education.
About the AP Centre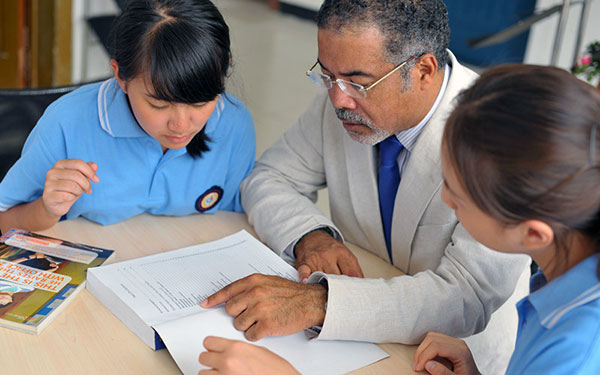 The AP Program was established in 2009 and at present there are 200 students enrolled in the program. In 2013, 51 students graduated and all graduates currently attend colleges and universities abroad. There have been major improvements in the facilities this year with new furniture, technology and teachers' workrooms.
Our AP Center endeavors to meet the academic and social needs of all of our students. Some of our classes are geared to the highly able student; some other classes try to meet the needs of those students who still struggle with English. As an AP Center we endeavor to prepare our students for success in the United States so the preparation that our students receive is holistic in the sense that we try to orient and counsel all of our students in the way of life in the United States and its customs, traditions, etc. We want all of our students to be successful in the AP Exams, but the exam is only the beginning of a long and arduous process.
10th grade students begin their course of studies with Pre-AP courses. 11th and 12th grade students all study AP courses which are taught by expatriate teachers. Jointly, with their AP courses, the students study the Chinese National Curriculum. All subjects aim at creating balanced, committed learners who can apply their knowledge academically, professionally and personally!
Lifestyle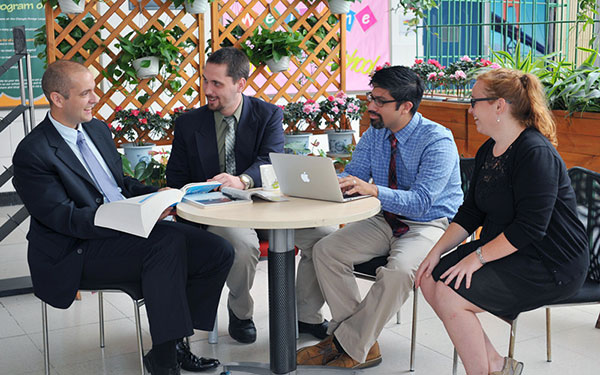 Hailed as the "Land of Abundance", Chengdu lies in the southwest of China, in the center of the West-Sichuan Basin. As the capital of Sichuan province, our city is the center of technology and innovation. With a long history, the city is also known for being home to the giant pandas and as a relaxed and laidback city. Visitors should not miss the spicy Sichuan cuisine, famous hot pot, or delicious local snacks!
The surrounding countryside and smaller towns in Sichuan also provide visitors with a wide variety of sites to see. From the impressive Giant Buddha in Leshan, to the colorful lakes in Jiuzhaigou, and the forgotten Tibetan villages in Ganze, there are plenty of things to see just within the province. Of course, Chengdu is also very accessible to other parts of China, with planes, buses, and trains running daily to many locations.
The standard of accommodation is high, for many apartment complexes located near the school are newly constructed. There is a good combination of Chinese and Western food options located at the main shopping center. Also, situated nearby is a Walmart, fitness center, movie theater, convenience stores and multiple bank branches. The school location remains unique, for though it is within the city, there is a true local feel. Some teachers are also involved with city activities such as watching football games or playing rugby for the local club team. There is a good social scene available in the city as well.
Most of our teachers live very close to the school in an area where the shops and restaurants are abundant. We are also lucky to have a Metro station right in front of the school that takes us right in to the center of the city in twenty minutes! Our community is very Chinese but the influx of foreign nationals is growing. Families can feel secure here as crime is virtually nonexistent. Children and adults are out at all hours and enjoy all that this part of the city has to offer. For a foreign teacher this is a wonderful place - outside of the city proper, yet close enough to enjoy all that Chengdu and the surrounding areas can offer.
The history of the city can be traced back 2,400 years when the first emperor built his capital here and named the city. Through thousands of years its original name has been kept and its position as the capital and as the significant center of politics, commerce and military of the Sichuan area (once called Shu) has remained unchanged. Since the Han (206B.C.-220) and Tang (618-907) Dynasties when its handicraft industry flourished, the place has been famous for its brocades and embroideries. It is listed among the first 24 state-approved historical and cultural cities and owns 23 state and provincial cultural relic units. In addition to its profound historical and cultural background featuring historic places of interest such as the Thatched Cottage of Du Fu, Wuhou Memorial Temple and Wenshu Monastery , etc., natural beauty abounds in surrounding areas such as in the Jiuzhaigou Scenic Area and Huanglong Valley (Yellow Dragon Valley) . The natural habitat of giant pandas, Chengdu Panda Breeding and Research Center , supports the world's only giant panda breeding and research base.
Sampling the famous Sichuan cuisine is a must for a visit here. Enjoying the food as well as the culture, shopping and having tea at a teahouse afford a deeper understanding of this cultural city. Improved land and airlines extending nationwide provide greater convenience. Chengdu is also the main inland access city to Tibet.
http://www.travelchinaguide.com/cityguides/chengdu.htm
http://www.lonelyplanet.com/china/sichuan/chengdu
Teacher Case Study
Jose Hernandez, Physics
After finishing my degree in Physics in 1999 at the University Complutense of Madrid, Spain I received a Masters Degree in Environmental Management, and worked as an Environmental Consultant for four years. I enjoyed working to pursue a more sustainable world, but I missed physics too much. So I went back to College and I got my qualification to teach Physics, Chemistry and Mathematics, therefore discovering the fascinating, challenging and rewarding profession of teaching.
Before Dipont decided to recruit me, I spent 7 years teaching in Madrid and in California. I miss all the students that I had before, but I could not be happier with the students that I am currently working with.
Being a member of the AP Program at Chengdu Foreign Language School means assuming a wide range of tasks, like preparing a consistent curriculum for the students, organizing labs, encouraging critical thinking and helping to develop team working skills, among others. Thanks to the support of all the other teachers, not only within the AP Program, but also the Chinese teachers doing their best for the students, I feel that we are doing a great job helping the students to reach their full potential and to become owners of their own learning process.
In my own experience, working here has provided me with a great opportunity to learn from a great team of professionals, as well as to be in touch with a generation of students showing a great level of maturity and commitment. Besides, being part of Dipont makes me feel supported in a variety of aspects: inside the school the science group provides teachers with all the necessary materials, outside the school Dipont staff makes my life a lot easier in assisting me and my family to solve issues like housing, communication with the Administration, or even when we have issues with the Bank or the internet company.
I came to Chengdu with my wife and my two dogs. We enjoy simple things in life, like discovering the Chengdu cuisine and landscape, walking in the parks and travelling. We also like to invite friends and co-workers to gather around a home-made dinner now and then. Having landed within a community of such nice people, in such a great city, definitively helps in being a committed teacher and a better professional.
Student Case Study
Erica
I enrolled in CDFLS AP Centre in September 2012 as a sophomore and now I am in Year 2. The most challenging experience I have had is to fit into traditional American education, during which some challenges confronted successively have composed a meaningful and fulfilling memory for the first year in high school.
First of all, I have experienced the campus life of a western high school—regular interaction with foreign teachers and more chances for group activities. Also, I can foster my own interests of playing the piano by attending activities on campus.
The first challenge in front of me during the first year was to become more confident. At first, I did not feel so secure to talk freely with others—teachers and students. As I participated in more activities and teamwork, I became more and more outgoing.
Although I have not decided on my major yet, I have set a goal for my future life in an American University. I plan to attend one of the famous universities in California. Stanford is my dream school, since it owns a good reputation and academic history.