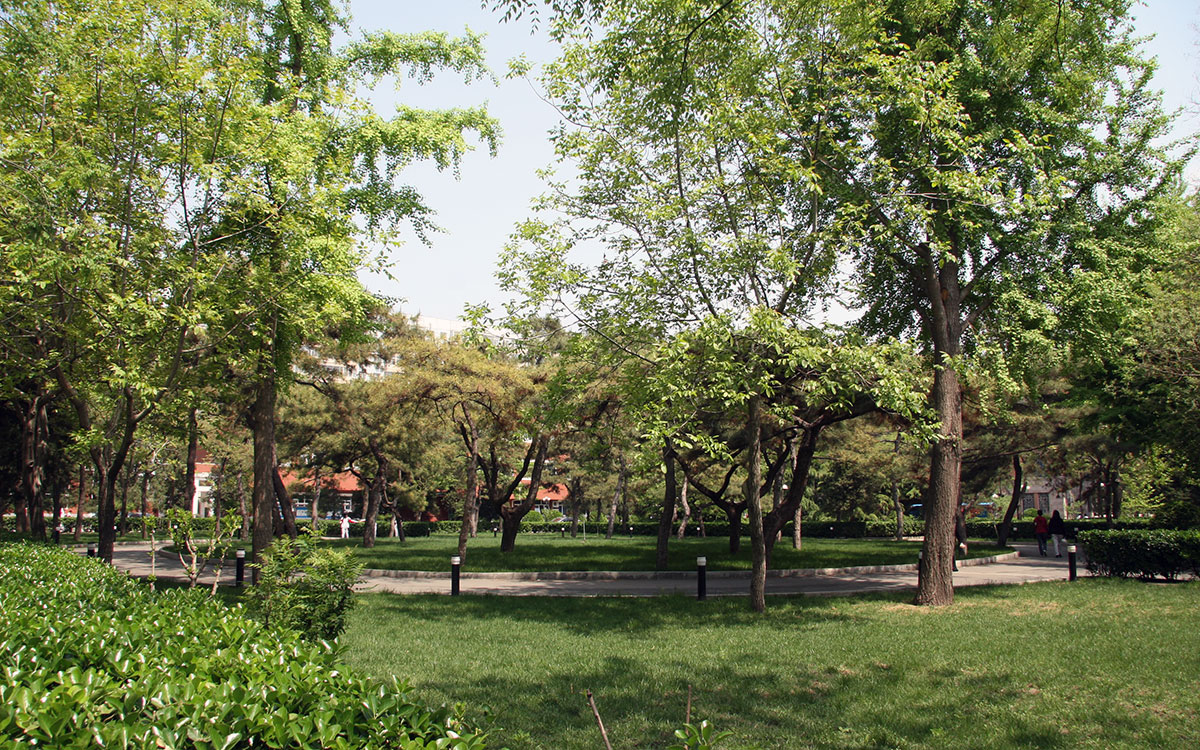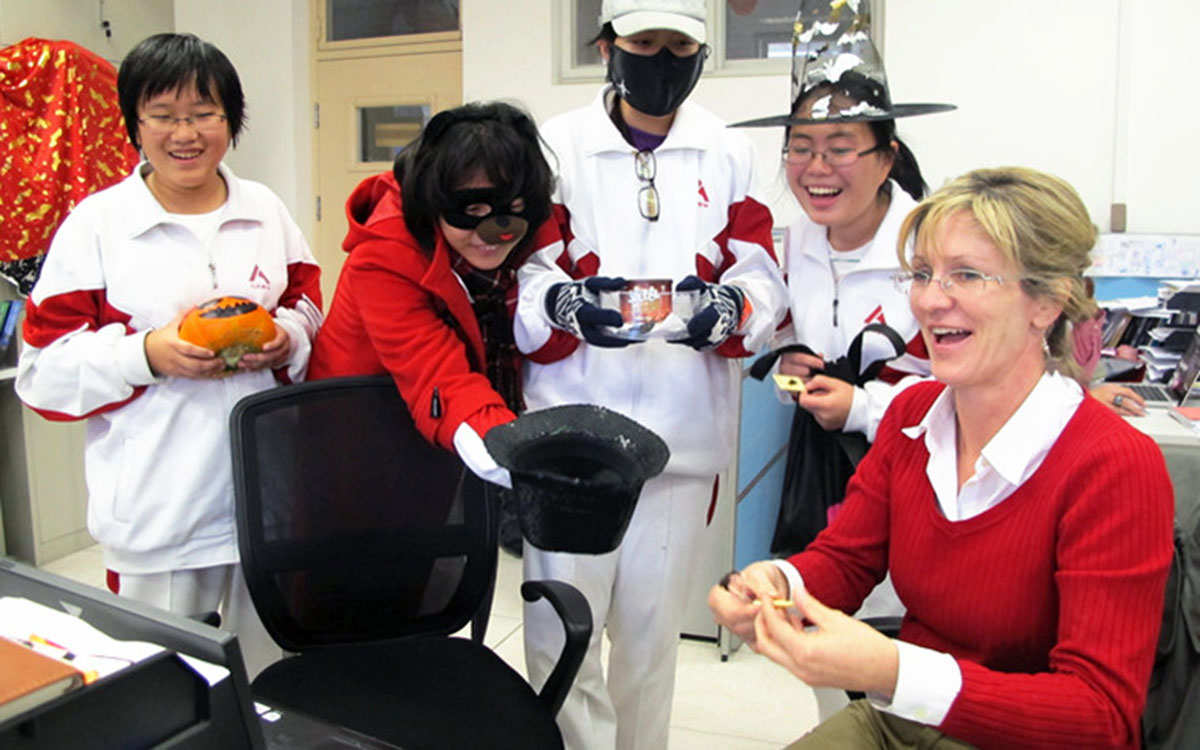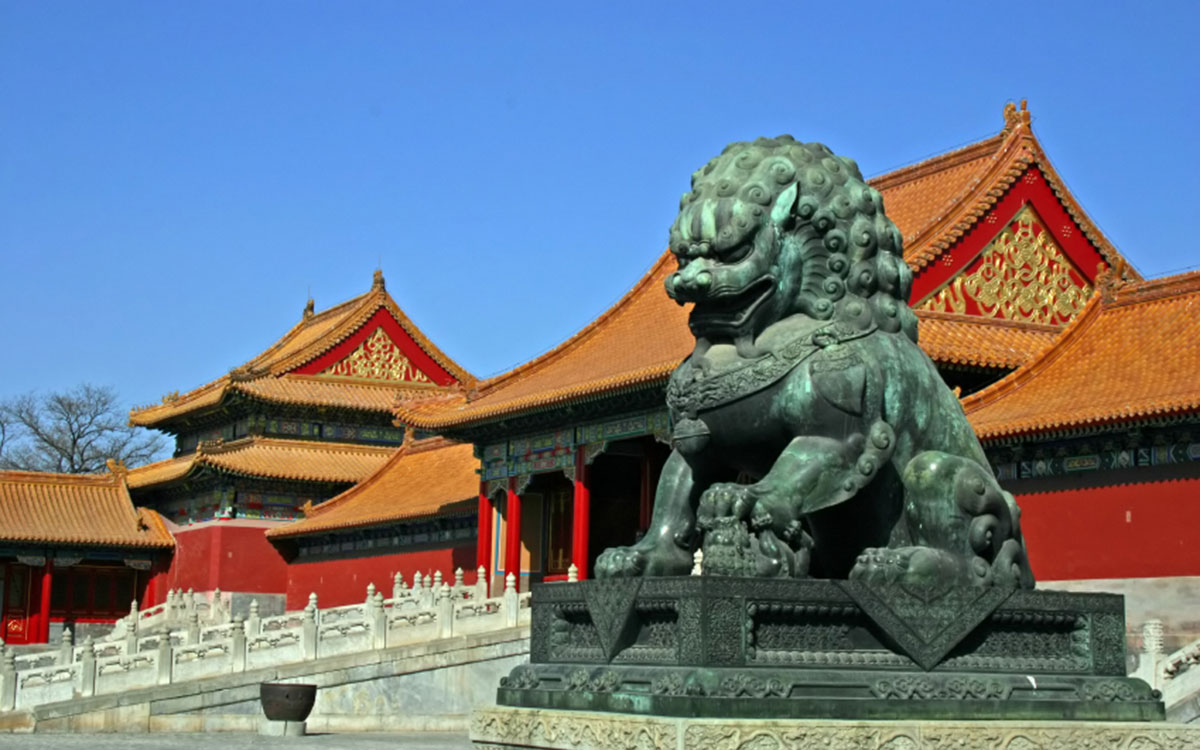 About the Host School
RDFZ was established in 1950 and has 5,000 students on roll from 12 to 18 years of age. The ethos of the school is: 'To value individuality, discover personal potential, enhance student growth, boost national prosperity and to promote the progress of humanity'. This is achieved via all round development of students, with value placed on distinctive skills, innovative spirit and moral excellence.
The school's leafy campus is located in the heart of Beijing's education precinct. It has over 130 teaching rooms (all with audio-visual facilities), a large library, well-equipped science laboratories, a telescope, a 50m indoor swimming pool, numerous badminton and basketball courts, a small gym and table-tennis area, a 400m athletics track, 5 lecture theatres, an 800-seat auditorium and a rehearsal room for the school's full-size orchestra. RDFZ also has several other rapidly developing branch schools.
RDFZ is consistently placed at the top, or near the top, of all school rankings. RDFZ has the highest number of graduates admitted to Beijing University and Tsinghua University (considered the top universities in China) of any school in China. Awards for students are extensive, such as in International Mathematical Olympiads and competiions on a national level for innovation.
About the A Level & IB Centre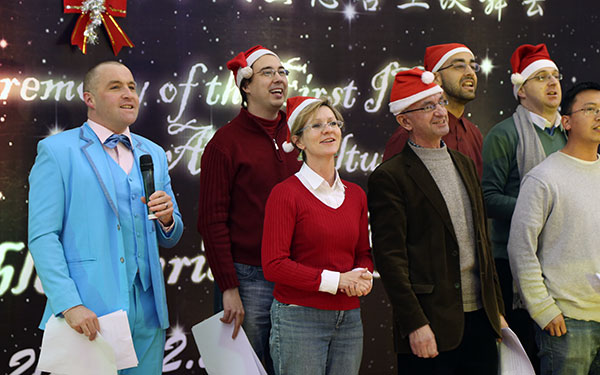 The International Curriculum Centre in the High School Affiliated to Renmin University offers A-Level, AP and IB programmes. The ICC is currently in its tenth year of operation and has over 700 students on roll, with 47 expatriate teachers and over 20 Chinese teachers supporting the programme.
Classes begin at 8am and end at 4:35pm. The school day comprises of 9, 40 minute lessons (most are double periods). On average, we have 25 students per class but this does vary according to subject.
In terms of centre facilities, we have 4 staff offices and a comfortable staff lounge; 15 teaching rooms (all with audio-visual and wireless internet); dedicated labs for Physics (including interactive whiteboard), Chemistry (including interactive whiteboard), Biology and ICT. We also have access to several lecture theatres and study rooms for each year level.
Students in the Centre range from 14 to 18 years of age and although the majority are from Beijing, we have students from many different provinces in China. The students are active and take part in a wide variety of extracurricular activities and the main school offers 300 clubs. We also offer activities such as the International Award, science club, several magazines in English, debate, public speaking, drama, music club and a wide range of sports. A number of visitors from overseas universities also hold information sessions for our students on a regular basis. We have a large number of high-achieving students and our teachers generally find it very rewarding and fulfilling to be stretched and challenged in their subject area of expertise. Teaching in English to non-native speakers requires some adjustment to teaching techniques but most people make the transition easily.
Lifestyle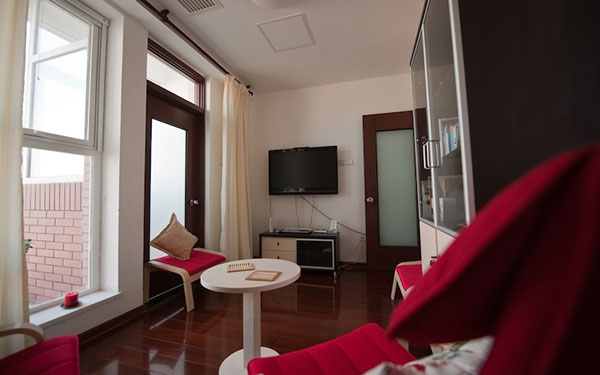 Our on-campus accommodation block for teachers has 1, 2 and 3-bedroom fully-furnished apartments. In later years of service, some teachers choose to move to their own outside accommodation.
The campus is based in the heart of the Haidian district with a major subway interchange a few minutes walk from the school front gate. Beijing is the cultural and political centre of China and has made great strides in promoting itself as a world-class city and a centre of traditional and modern culture. It offers a vibrant and diverse nightlife, a burgeoning arts community, wonderful parks, a myriad of restaurants and a terrain made for bike riding. Public transport is excellent and very inexpensive. All this (and more) make Beijing an exciting place to live.
The cultural and historical sites of Beijing are numerous with The Great Wall, the Forbidden City, the Temple of Heaven, the Summer Palace and much more. Beijing is also a rail and air transportation hub for the rest of China and with a single flight you can be in most Asian cities by sunset.


Teacher Case Study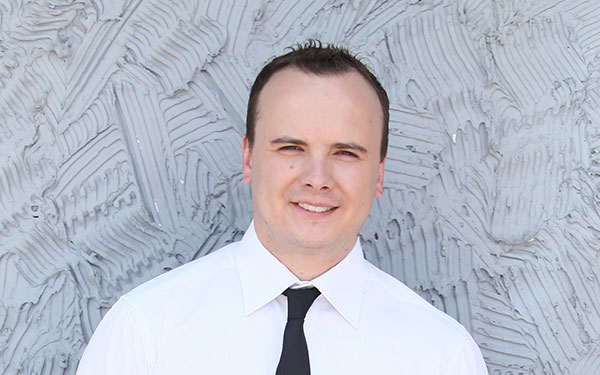 David Wheeler, Physics
I began my teaching career in 2003 after graduating with a Medical Physics degree from the University of Wales. My first teaching post was in Ysgol Gyfun Gwyr, a Secondary Welsh comprehensive school in Swansea, Wales. After my first year, I was successful in attaining the Head of Physics role at the school and remained in that position for 7 year's before applying for an International position at RDFZ in 2010.
My role at RDFZ is teaching AS and A2 level Physics. I am also the International Award co-ordinator, which is a self-development programme where students are required to develop their communication, problem solving and team work skills.
I enjoy working with motivated students who truly have the desire to continue their academic pursuit in a western country. I love to push students to realize their full potential, and I feel I have the atmosphere in which to do just that here. In addition, I find living in Beijing very comfortable. There are so many things to see and do, and since the subway and taxi services are excellent it is so easy to get around.
I thoroughly enjoy studying Chinese in my spare time. Once you get a grasp of the language and are able to communicate with other people, your life in China becomes even more enjoyable.
Student Case Study
During the first year, half of the lessons are taught by foreign teachers, mainly aiming to provide us with a good English foundation and the other half are taught by Chinese teachers. I personally think that my English level hugely improved during the first year.
After sitting the internal exams, we pass through to the second year. In the second year, I studied A level Mathematics, AS level Economics, Physics and Business Studies and got A in all these courses in the AS exams. In the mean time, we also had ongoing English lessons which was a great help when taking the IELTS exam.
In the final year, I studied A2 level Economics, Business Studies and Further Mathematics and got A in all these courses. I dropped Physics at this level because I needed more time to finish the two year Further Mathematics syllabus in one year, which is quite demanding.
Overall, I truly enjoyed my experience studying at RDFZ. My A level results and an 8.5 in IELTS demonstrate the excellence of the school, the teachers and the programme.
Thanks to the program, I am now enjoying my university life at Imperial College London.
I have always been interested in Economics and Business Studies. The Chinese system does not have these courses so this is a clear benefit for me to choose A level. Additionally, I wanted to go the top universities in the world although we have very good ones in Beijing. This is partly because I want to improve my English and partly because the courses here in the UK are more practical. However, I did find that taking some Chinese courses in high school very beneficial because it gave me a very good grounding. I think the course structure in this A level programme is very good, in which English and Chinese courses are combined.
I think the biggest challenge was that we have to approach study using a lot of our own initiative. We need to read lots of extra material and do a huge amount of exercises voluntarily to ensure satisfactory exam results. No one would tell you what to do and when to do it, it all depends on you. You are taught to "own your own learning".